Welcome to
Yambuk Lake Caravan Park
An excellent location for families, with abundant fishing available in the lake or nearby surf beaches.
Make A Booking
Experience Mother Nature at her finest…
Yambuk is a relaxed rural area just a short drive from the historic township of Port Fairy. This peaceful park in an idyllic location has all that you require for a relaxing stay whilst reconnecting with nature. Nestled beside the tranquil Yambuk Lake, you can pitch your tent or pull up your caravan and sit back and enjoy the serenity. The park is a prime location for families, with excellent fishing available in the lake or nearby surf beaches.
When visiting Yambuk, no stay is complete without experiencing one of the Great South region's largest slides. Climb to the top of the famous Yambuk slide and zoom down to the bottom – this is fun for the whole family.
Yambuk also boasts a general store and a pub to complete your stay. Other activities include walking, sightseeing and day trips to several regional tourist attractions, including Port Fairy, Budj Bim indigenous history and the Codrington Wind Farm.
Happy Easter… booked for the Autumn School Holidays?
​
Valued visitors we would like to wish you and your families a safe and fun-filled Easter!
The chicken hatches from the egg as a symbol of renewal at Easter … and we all look forward to the Easter Bunny's delivery!
Unfortunately our Parks are fully booked for the four day Easter break, however we do have VACANCIES after Easter, for the SCHOOL HOLIDAYS… now's the time to take the whole family on a getaway and enjoy the beautiful Autumn weather!
You can browse availability and BOOK here through our website or call Liz and Alf to assist you on 0419 006 201.
Great news! Port Fairy Folk Festival 2022 tickets are now on sale
​
The 2022 Port Fairy Folk Festival tickets are now on sale! Get in early to secure your site.
Book online to secure your site for 2022.
Applications will be processed in the order they are received.
Note – we will not be taking telephone bookings for this event weekend.
Have you got your Folk Festival ticket yet? Click HERE to take you to the Port Fairy Folk Festival website.
Packing for Holidays?
​
Our beautiful Yambuk Lake Caravan Park is open… and we're excited to welcome you on your next visit!
Packing for a holiday? There are a few extra things to squeeze into your case this time:
– face masks
– hand sanitiser
– disinfectant wipes
– 1.5m ruler
Well maybe best judgement applies to the last item…
Happy COVIDSafe travels.
To learn more visit the Coronavirus Victorian Government website.
Park Specials
Check out what amazing deals you can pick up for your next holiday to Yambuk.
Explore what we have to offer…
Enjoy our powered and unpowered sites that are open year round for campers in tents, caravans or motor homes.
This regional park has facilities that will make your holiday enjoyable and relaxing. From camp kitchens to kids' playground it has it all.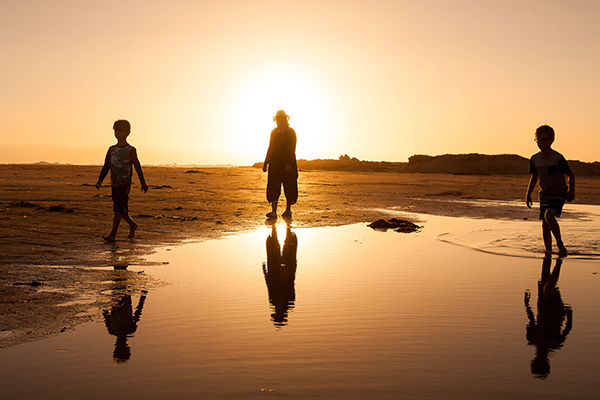 From fishing in the Yambuk lake or nearby surf beach to the largest slides on the Great South Coast there's plenty to do in Yambuk for young and old.
Holiday with your best friend.
What would make a great holiday event better? Bring your "man's best friend" along with you of course.
There's no need to organise a dog sitter for your next trip away as you can bring him or her along with you. Dogs are welcome at Yambuk Caravan Park as it is a dog-friendly camping reserve.
For more information, please contact our office.